Code report - Day 25 of 100Daysofcode challenge
Summary of activities on 02/08/2022 - Created the order frontend. As well as order API...
Welcome to today's code report
Yesterday I didn't write a code report and I also didn't tweet but I did code and my GitHub bears me witness. I didn't just code, I actually achieved a milestone. I'll tell you all about that in todays code report.
TEC
The changes I made involve perfecting the order system that I have been working on. They are as follows:- I,
created search bar in the order page.
created order get() backend.
created a system to fetch products ordered.
created a system to verify individual products
consumed the results of the above api's.
Having done all these the result is a frontend that gives the user details about his order, payment and next steps. The search bar is also capable of letting users search for their order, in the case of page reload.
The page isn't perfect though, I look forward to seeing how it turns out. For now, here is how it looks (I have my browser set to 70%):-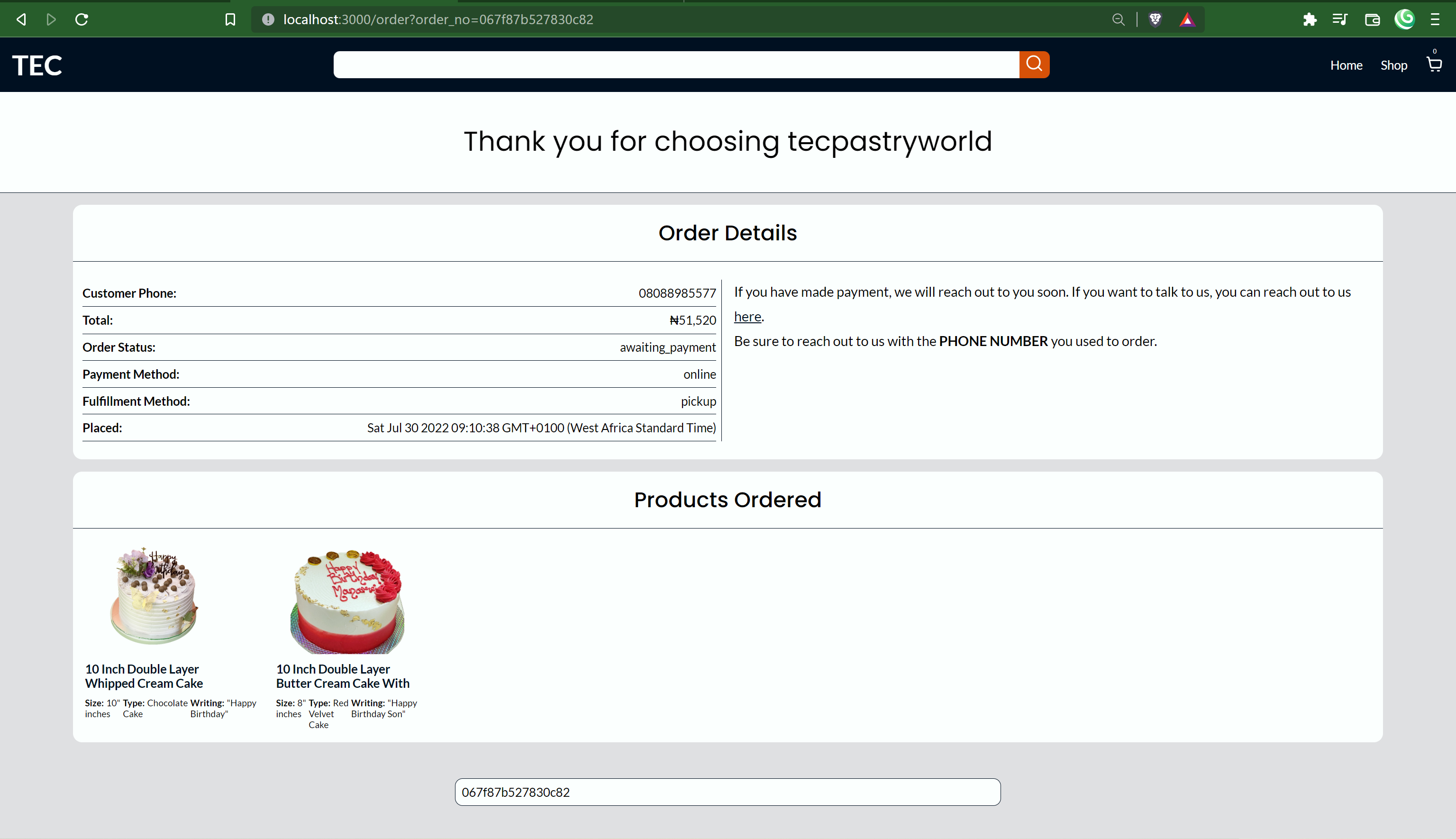 Go Back